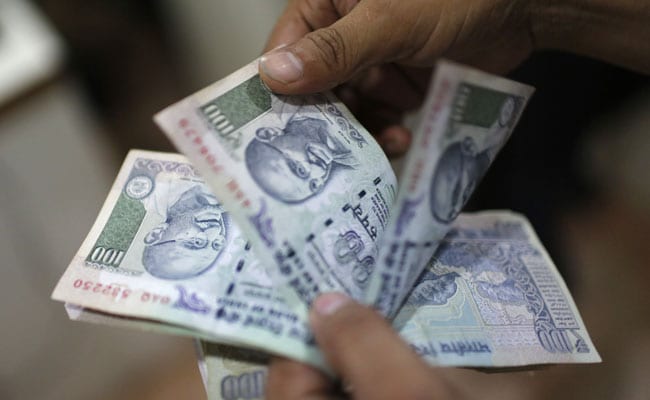 LIC or Life Insurance Corporation operates the government's 8 per cent pension scheme for senior citizens,  The senior citizen pension scheme is currently open for subscription. At a time when interest rate across the financial system are on a decline, PMVVY offers senior citizens guaranteed 8 per cent interest rate for 10 years. Under pension is payable as per the frequency chosen by the subscriber – monthly/quarterly/half-yearly/yearly – during the policy tenure of 10 years. To earn pension in the monthly mode, the minimum amount investment amount is Rs. 1.5 lakh which will earn a pension of Rs. 1,000 per month. The maximum investment allowed is Rs.7.5 lakh which will earn Rs.5,000 pension per month.
Pradhan Mantri Vaya Vandana Yojana (PMVVY) explained in 10 points
1) LIC started offering the PMVVY scheme from May 4, 2017. The PMVVY scheme will remain open till May 3, 2018.
2) PMVVY offers more avenues to senior citizens to earn steady regular income at a time of falling interest rates, say financial planners. The scheme is exempted from GST or goods and services tax.
3) The shortfall owing to the difference between the interest guaranteed and the actual interest earned and the expenses relating to administration will be subsidised by the government of India and reimbursed to LIC. PMVVY can be purchased offline as well as online through Life Insurance Corporation (LIC) of India.
4) The scheme will provide an assured return of 8 per cent per annum payable monthly (equivalent to 8.30 per cent per annum) for 10 years. The pension is payable at the cheap prom dresses end of each period, during the policy term of 10 years, as per the frequency of monthly/quarterly/half-yearly/yearly mode as chosen by the pensioner at the time of purchase.
5) There is a minimum and maximum limit for investment in the Pradhan Mantri Vaya Vandana Yojana scheme. The amount varies according to the pension payment mode chosen. For example, under the yearly pension mode, the minimum amount to be invested in the scheme is Rs. 1,44,578 and the maximum at Rs. 7,22,892. In the monthly mode, the minimum amount to be inves